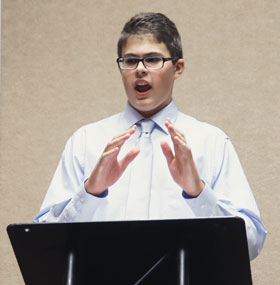 The Prepared Public Speaking Contest encourages youth to
research a topic that they are interested in relating to Holstein
cattle or the dairy industry, and helps to develop important public speaking, poise, and self-confidence in participants.

Entries are due to the Holstein USA office by May 1.

You may print an entry form, or enter using the form below.

Please read the complete Rules and Regulations for the Prepared Public Speaking contest before entering.