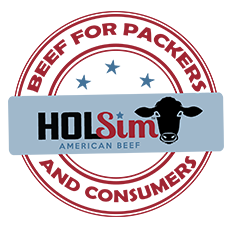 HOLSim - the PRIME choice for your BEEF on HOLSTEIN
breeding program
• HOLSim sires are SimAngus bulls that are most complementary to Holstein females.
• SimAngus bulls combine the strengths of two breeds (Simmental and Angus), giving them an economic advantage and making them the sought-after breed for beef on Holstein breeding programs.
• All HOLSim bulls are homozygous black and homozygous polled.
• Only elite bulls ranking the highest for this profit and science-based index, like IR-PRIMETIME, are eligible to sire HOLSim calves.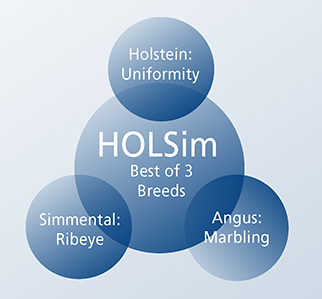 The HOLSim index emphasizes important traits such as:
• Calving ease
• Muscle confirmation/ribeye area
• Grading ability/marbling
• Carcass length/frame size