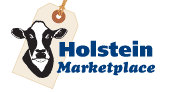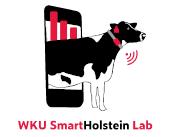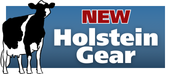 2022 High Ranking
BAA Lists

Top 25 BAA Herds
by Region
Top 25 BAA Herds
by Herd Size
Top 15 BAA Herds for
Colleges & Universities


The Holstein Breed Age Average (BAA%) value provides a way to compare the score of an animal (and herd average) to the average of the breed, taking into account age of the animal and stage of lactation. All animals receive an individual BAA value on your herd classification report, and herds participating in the Classic or Standard options of the Holstein Classification program receive an overall BAA for the herd. To learn more about how BAA is calculated, visit the Classification page and click on the BAA tab.
For the purposes of these lists, if a herd classified twice in a year (between 1/1/2022 and 12/31/2022) and received an official herd BAA for both classifications, only the most recent BAA was used. To appear on these lists, a herd must have at least 10 cows included in the BAA calculation.
In 2022, 970 herds had a BAA value eligible for inclusion in these lists. The average number of cows included in the BAA calculation for the entire group was 68, and the average BAA% was 107.7.
The following lists were created to recognize members of all herd sizes and all areas of the country:

a.

b.

c.

d.
2022 Overall Top 200 BAA Herds



| | | | | |
| --- | --- | --- | --- | --- |
| Rank | Herd Name | State | BAA | # Cows |
| 1 | Delbert W. & Heather D. Yoder | OH | 116.3 | 18 |
| 2 | Matthew T. Mitchell | TN | 116.0 | 10 |
| 3 | Juniper Farm Inc | ME | 115.7 | 20 |
| 4 | Conant Acres, Inc.  | ME | 115.5 | 89 |
| 5 | G. Alpheus Stoltzfus | PA | 115.3 | 10 |
| 6 | CLF, LLC | NJ | 115.2 | 17 |
| 7 | Milk Source LLC | WI | 114.9 | 38 |
| 8 | Triple-T Holsteins | OH | 114.8 | 22 |
| 9 | Ryan Griffin | MN | 114.7 | 12 |
| 10 | Jeffrey Wallace Sharts | NY | 114.6 | 10 |
| | Prestige Genetics | IL | 114.6 | 23 |
| 12 | Kenneth & Charles McEvoy | NY | 114.5 | 10 |
| 13 | Eric A. Topp | OH | 114.4 | 14 |
| | Retso Holsteins | NY | 114.4 | 44 |
| 15 | Michael & Julie Duckett | WI | 114.3 | 52 |
| 16 | Bruce R. Gingerich | IN | 114.1 | 15 |
| | Springhill | OH | 114.1 | 19 |
| 18 | Humdinger Holsteins | NY | 113.9 | 45 |
| | Lookwell Farm | IN | 113.9 | 27 |
| 20 | Michael & Chris McCullough | WI | 113.8 | 57 |
| 21 | Allen L. & Carolee McClure | NY | 113.6 | 15 |
| 22 | Crisdhome Farm, Inc. | WI | 113.5 | 83 |
| 23 | Adam John Liddle | NY | 113.4 | 60 |
| | Richard Nisen | IN | 113.4 | 36 |
| | Scarlet Summer Holsteins | PA | 113.4 | 84 |
| 26 | Douglas S. & Jennifer K. Boop | PA | 113.3 | 23 |
| 27 | Daniel Olson | WI | 113.2 | 35 |
| | Gordon Jr. & Gordon Cook III | MA | 113.2 | 51 |
| | Phillip W. Topp | OH | 113.2 | 17 |
| 30 | Elmvue Farm | NY | 113.1 | 92 |
| | Michael K & Jessica Oliver | WA | 113.1 | 10 |
| | Ocean View Genetics | WI | 113.1 | 27 |
| | Pineland Farms, Inc. | ME | 113.1 | 57 |
| 34 | Jeffrey A. & Kate Hendrickson | WI | 113.0 | 110 |
| | Randell D. Rummage, Jr. | TN | 113.0 | 18 |
| 36 | Scott Culbertson & James McFarland | MN | 112.8 | 32 |
| 37 | Carpsdale Farms Ltd. | VT | 112.7 | 61 |
| 38 | David E. Butler | IL | 112.6 | 42 |
| | Velvet-View Farms  | OH | 112.6 | 30 |
| 40 | Kurt & Sarah Loehr | WI | 112.5 | 18 |
| | Troy D. Opsal | WI | 112.5 | 57 |
| 42 | Joseph Pavelski | PA | 112.4 | 15 |
| 43 | Gregory A. & Marcia L. Clark, JT | NH | 112.3 | 24 |
| | Kamrie A Mauer & Bentley J Brasch | MN | 112.3 | 11 |
| | Lloyd M & Denise M Pease | PA | 112.3 | 54 |
| 46 | James A. & Dennis L. London | PA | 112.2 | 59 |
| | Ridgedale Farm | NY | 112.2 | 114 |
| | Robert J. & Jeannette M. Sheehan | MN | 112.2 | 63 |
| | Todd J. Whittier | MA | 112.2 | 49 |
| 50 | Amanda Kennedy  | PA | 112.1 | 12 |
| | Bonnie L. Van Dyk | WI | 112.1 | 90 |
| | Gracin & Chesney Speich | WI | 112.1 | 23 |
| | Josh Skipton | MD | 112.1 | 21 |
| | Zachary James Johnson | WI | 112.1 | 14 |
| 55 | Adam J. & Lisa Ann Sonnen | PA | 112.0 | 60 |
| | Austen Schmidt | WI | 112.0 | 81 |
| | Dorsland Farms | WI | 112.0 | 26 |
| | Winterfield Farm | MI | 112.0 | 13 |
| 59 | Andrew J. Rupprecht | MI | 111.9 | 18 |
| | Christopher J. Van Dyk | WI | 111.9 | 38 |
| | Dean W. & Rebecca Jackson  | PA | 111.9 | 74 |
| | Lin-Crest Farms | KS | 111.9 | 12 |
| | Mikelholm Holsteins | NY | 111.9 | 33 |
| | P. Morey Miller, Jr. | CT | 111.9 | 33 |
| 65 | Erbacres Holsteins | IL | 111.8 | 45 |
| | Michael A. & Kathy D. Stiles | TN | 111.8 | 22 |
| | Reggie & Krysty Kamps | WI | 111.8 | 10 |
| 68 | Color Blind Cattle Company | NY | 111.7 | 14 |
| | Elm-Spring Farm LLC | NY | 111.7 | 43 |
| | Estate of John R. Stookey | IN | 111.7 | 18 |
| | Galen C. Martin | PA | 111.7 | 30 |
| | KnH Endres Farm LLC | WI | 111.7 | 28 |
| | Steven & Debra Heuer | MN | 111.7 | 27 |
| | Steven R. Landis | IN | 111.7 | 31 |
| | Trent Henkes | IA | 111.7 | 56 |
| 76 | Adam T. Borchert | WI | 111.6 | 54 |
| | Brandon J Flannery | WI | 111.6 | 59 |
| | David K. Stoltzfus | PA | 111.6 | 56 |
| | Gene Palmer Nehls | WI | 111.6 | 138 |
| | James & Krisanne Koebke | MA | 111.6 | 12 |
| | John W. Donnay | MN | 111.6 | 49 |
| | Pappys Farms, LLC | UT | 111.6 | 58 |
| | Todd Adam Hoesly | WI | 111.6 | 59 |
| 84 | Alan OBrien | ME | 111.5 | 27 |
| | Charles Clark | PA | 111.5 | 18 |
| | Irwindale Farms | IL | 111.5 | 24 |
| | Jenna L & Andrew H Lenhart | MD | 111.5 | 23 |
| | Maple-Downs Farms II | NY | 111.5 | 83 |
| | Mark O. Brantner | PA | 111.5 | 42 |
| 90 | Andrew D. Stuewe | MN | 111.4 | 74 |
| | Brian & Koral Harbaugh | IA | 111.4 | 55 |
| | Dennis V. Christoph | WI | 111.4 | 68 |
| | John Mark Weaver | OH | 111.4 | 35 |
| | Nikole Elizabeth Steffenhagen | WI | 111.4 | 11 |
| | Skyhart Farms | WA | 111.4 | 34 |
| | Tyler James Etgen | OH | 111.4 | 81 |
| 97 | Joseph A. Brantmeier | WI | 111.3 | 89 |
| | Molly J. McGuire | OH | 111.3 | 14 |
| | Paul B. Zimmerman, Jr | PA | 111.3 | 91 |
| 100 | Lowell J., Jr. & Karen D. Davenport | NY | 111.2 | 20 |
| | Todd T. Stanek | WI | 111.2 | 63 |
| 102 | D Miguel, R Teixeira & J Leonardo | CA | 111.1 | 18 |
| | Douglas James Lyons | IA | 111.1 | 50 |
| | Eric J. Havens LTD | OH | 111.1 | 22 |
| | Intrigue Holsteins | MN | 111.1 | 39 |
| | Plainfield Farms LLC | OH | 111.1 | 84 |
| | Reuben G. & Elizabeth Everitt  | PA | 111.1 | 18 |
| 108 | Daniel L. Vandertie | WI | 111.0 | 36 |
| | Gildale Holsteins | WI | 111.0 | 50 |
| | Hovland Holsteins LLC | WI | 111.0 | 36 |
| | Kevin Beiler | NJ | 111.0 | 86 |
| | Richard A. Schweer | SD | 111.0 | 42 |
| | Walter A. Young | ME | 111.0 | 10 |
| 114 | Albert W. Buckbee II | NY | 110.9 | 47 |
| | Glen S. Zimmerman | PA | 110.9 | 73 |
| | Jerry Schmidt | WI | 110.9 | 10 |
| | Lynn & Bonnie Miller | PA | 110.9 | 16 |
| | Randell N & Meredith K Shores | PA | 110.9 | 100 |
| | Robeth Holsteins, LLC | VT | 110.9 | 111 |
| | William L. & Susan S. Sellers | PA | 110.9 | 22 |
| | Willye Holsteins | PA | 110.9 | 14 |
| 122 | Dave Lemke | MN | 110.8 | 25 |
| | Hammertime Holsteins | WI | 110.8 | 26 |
| | Hildebrandt Family Farm LLC | WI | 110.8 | 88 |
| 125 | Cody R. Chapman | IA | 110.7 | 11 |
| | Eric & Lorelle Sherman | NY | 110.7 | 57 |
| | Thomas J. Kestell | WI | 110.7 | 108 |
| 128 | Andrew D. Engstrand | WI | 110.6 | 13 |
| | Dennis Allen Snyder | NY | 110.6 | 11 |
| | Dogwood Farm, L.P., LLP | VA | 110.6 | 85 |
| | Douglas & Joanne Wesneski | PA | 110.6 | 43 |
| | Gary G. Van Doorn | WI | 110.6 | 11 |
| | Glenmar-Dale Farms | WI | 110.6 | 26 |
| | Howe Holsteins | MN | 110.6 | 66 |
| | Justin R. Simpson | PA | 110.6 | 40 |
| | Larry D. Dykstra | IA | 110.6 | 39 |
| | Matt Leak | UT | 110.6 | 42 |
| | Nicole A & Aaron Breunig | WI | 110.6 | 16 |
| | Timothy Baker | MI | 110.6 | 97 |
| | William A. Minot II | NH | 110.6 | 17 |
| 141 | Clyde M. & Charlene McWilliams | PA | 110.5 | 74 |
| | Dale J. Christoph | WI | 110.5 | 60 |
| | Donald McNeil | NY | 110.5 | 49 |
| | Reggie & Krysty Kamps | WI | 110.5 | 16 |
| | Thomas & Lisa Hurley | MN | 110.5 | 14 |
| 146 | Adam, Dana & Alex Johnson | MN | 110.4 | 45 |
| | Allan Lundberg | WI | 110.4 | 92 |
| | Dale L. Zimmerman | PA | 110.4 | 85 |
| | Fischerdale Syndicate | WI | 110.4 | 65 |
| | Kristen K. Broege | WI | 110.4 | 11 |
| | Lantland Farms Ltd. | NY | 110.4 | 154 |
| | Loren & Luke Olson | MN | 110.4 | 30 |
| | Lowell J., Jr. & Karen D. Davenport | NY | 110.4 | 24 |
| | Marcus & Julia Troyer | IN | 110.4 | 16 |
| | Plum-Line Holsteins | PA | 110.4 | 73 |
| | Russel Kurth | MN | 110.4 | 10 |
| | Utah State University | UT | 110.4 | 55 |
| 158 | Coltan Brown | WI | 110.3 | 36 |
| | Dwight J. & Anita J. Rokey | KS | 110.3 | 117 |
| | Jarred & Trisha R Boyce   | MD | 110.3 | 35 |
| | Nick Depew | NY | 110.3 | 11 |
| | Patrick & Christina Miller | NY | 110.3 | 12 |
| | Thomas P. Cope | OH | 110.3 | 29 |
| | Wide Open Holsteins | WI | 110.3 | 26 |
| 165 | Mark & Angie Ulness | WI | 110.2 | 63 |
| | Olmar Farms | MN | 110.2 | 147 |
| | Robert M. & Judi A. Hauck | PA | 110.2 | 53 |
| | Roger Swart | MN | 110.2 | 45 |
| | Travis Zuck | PA | 110.2 | 117 |
| | Walk-Era Farms, Inc. | WI | 110.2 | 96 |
| | Walter & Joanna Zimmerman | OH | 110.2 | 36 |
| 172 | Andrew J. & Betty Ann Post | NY | 110.1 | 80 |
| | Brandon Ferry | WI | 110.1 | 58 |
| | Howard W. Wolfe | NY | 110.1 | 78 |
| | Kaylen Rae Miller | IL | 110.1 | 18 |
| | Leroy C. Eggink | IA | 110.1 | 47 |
| | Marshland Farms, Inc. | WI | 110.1 | 99 |
| | Noel & Kathryn Alden | OH | 110.1 | 18 |
| | Patrick F. Smith | WI | 110.1 | 10 |
| | Ralph Lamar Petersheim | WI | 110.1 | 71 |
| 181 | Amber Kirk | PA | 110.0 | 11 |
| | Brandy Brook Dairy | NY | 110.0 | 16 |
| | Michael Lee McCullough | WI | 110.0 | 40 |
| | Trent & Kelsey Hendrickson | WI | 110.0 | 223 |
| 185 | David L. Klingensmith | OH | 109.9 | 63 |
| | Harold K. Christensen, Jr. | WI | 109.9 | 98 |
| | Hooters Holstein  | VT | 109.9 | 12 |
| | John W. & Evelyn A. Hamilton | WI | 109.9 | 99 |
| | Keystone Farm | PA | 109.9 | 61 |
| | Landon J Bankey | OH | 109.9 | 16 |
| | Parkview Jerseys LLC | NY | 109.9 | 15 |
| | Patty Jo & Ronald Strobel | MN | 109.9 | 43 |
| | Walter Gremel & Darwin D. Sneller | MI | 109.9 | 80 |
| 194 | Brandon Perna | NY | 109.8 | 32 |
| | Curtis Leon Reichard | PA | 109.8 | 19 |
| | Gary & Patricia Mase | PA | 109.8 | 10 |
| | Greta Koebel | IL | 109.8 | 22 |
| | Hass Acres LLC | WI | 109.8 | 12 |
| | Joleanna Holsteins LLC | NY | 109.8 | 129 |
| | Matt Timmer | MN | 109.8 | 127 |
| | Millerhurst Farm Partnership | NY | 109.8 | 27 |
| | Mohrview Farm, Inc. | NE | 109.8 | 49 |
| | Neil A Nortz | NY | 109.8 | 28 |
| | Scott M. Evan | NY | 109.8 | 78 |
| | Tim R. Smith | WI | 109.8 | 77 |

Rank
Herd Name
State
BAA
# Cows

1

Juniper Farm Inc

ME

115.7

20

2

Conant Acres, Inc.

ME

115.5

89

3

Jeffrey Wallace Sharts

NY

114.6

10

4

Kenneth & Charles McEvoy

NY

114.5

10

5

Retso Holsteins 

NY

114.4

44

6

Humdinger Holsteins

NY

113.9

45

7

Allen L. & Carolee McClure

NY

113.6

15

8

Adam John Liddle

NY

113.4

60

9

Gordon Jr. & Gordon Cook III

MA

113.2

51

10

Elmvue Farm

NY

113.1

92

Pineland Farms, Inc.

ME

113.1

57

12

Carpsdale Farms Ltd.

VT

112.7

61

13

Gregory A. & Marcia L. Clark, JT

NH

112.3

24

14

Ridgedale Farm

NY

112.2

114

Todd J. Whittier

MA

112.2

49

16

Mikelholm Holsteins

NY

111.9

33

P. Morey Miller, Jr.

CT

111.9

33

18

Color Blind Cattle Company

NY

111.7

14

Elm-Spring Farm LLC

NY

111.7

43

20

James & Krisanne Koebke

MA

111.6

12

21

Alan OBrien

ME

111.5

27

Maple-Downs Farms II

NY

111.5

83

23

Lowell J., Jr. & Karen D. Davenport 

NY

111.2

20

24

Walter A. Young

ME

111.0

10

25

Albert W. Buckbee II

NY

110.9

47

Robeth Holsteins, LLC

VT

110.9

111
Rank
Herd Name
State
BAA
# Cows

1

G. Alpheus Stoltzfus

PA

115.3

10

2

CLF, LLC

NJ

115.2

17

3

Scarlet Summer Holsteins

PA

113.4

84

4

Douglas S. & Jennifer K. Boop

PA

113.3

23

5

Joseph Pavelski

PA

112.4

15

6

Lloyd M & Denise M Pease

PA

112.3

54

7

James A. & Dennis L. London

PA

112.2

59

8

Amanda Kennedy

PA

112.1

12

Josh Skipton

MD

112.1

21

10

Adam J. & Lisa Ann Sonnen

PA

112.0

60

11

Dean W. & Rebecca Jackson

PA

111.9

74

12

Galen C. Martin 

PA

111.7

30

13

David K. Stoltzfus

PA

111.6

56

14

Charles Clark

PA

111.5

18

Jenna L & Andrew H Lenhart

MD

111.5

23

Mark O. Brantner

PA

111.5

42

17

Paul B. Zimmerman, Jr

PA

111.3

91

18

Reuben G. & Elizabeth Everitt

PA

111.1

18

19

Kevin Beiler

NJ

111.0

86

20

Glen S. Zimmerman

PA

110.9

73

Lynn & Bonnie Miller

PA

110.9

16

Randell N & Meredith K Shores

PA

110.9

100

William L. & Susan S. Sellers

PA

110.9

22

Willye Holsteins

PA

110.9

14

25

Douglas & Joanne Wesneski

PA

110.6

43

Justin R. Simpson

PA

110.6

40
Rank
Herd Name
State
BAA
# Cows

1

Delbert W. & Heather D. Yoder

OH

116.3

18

2

Triple-T Holsteins

OH

114.8

22

3

Prestige Genetics

IL

114.6

23

4

Eric A. Topp

OH

114.4

14

5

Bruce R. Gingerich

IN

114.1

15

Springhill

OH

114.1

19

7

Lookwell Farm

IN

113.9

27

8

Richard Nisen 

IN

113.4

36

9

Phillip W. Topp

OH

113.2

17

10

David E. Butler

IL

112.6

42

Velvet-View Farms

OH

112.6

30

12

Winterfield Farm

MI

112.0

13

13

Andrew J. Rupprecht

MI

111.9

18

14

Erbacres Holsteins

IL

111.8

45

15

Estate of John R. Stookey

IN

111.7

18

Steven R. Landis

IN

111.7

31

17

Irwindale Farms

IL

111.5

24

18

John Mark Weaver

OH

111.4

35

Tyler James Etgen

OH

111.4

81

20

Molly J. McGuire

OH

111.3

14

21

Eric J. Havens LTD

OH

111.1

22

Plainfield Farms LLC

OH

111.1

84

23

Timothy Baker

MI

110.6

97

24

Marcus & Julia Troyer

IN

110.4

16

25

Thomas P. Cope

OH

110.3

29
Rank
Herd Name
State
BAA
# Cows

1

Matthew T. Mitchell

TN

116.0

10

2

Randell D. Rummage, Jr.

TN

113.0

18

3

Michael A. & Kathy D. Stiles

TN

111.8

22

4

Dogwood Farm, L.P., LLP

VA

110.6

85

5

Benjamin D. Leach 

TN

108.0

27

6

Donald A. Newberry

GA

107.9

76

7

N C Mtn Cattle Co LLC

NC

107.8

16

8

Fowler Branstetter 

KY

107.5

33

9

Gregory H. Langley

NC

107.0

32

10

Dusty Schilling

LA

106.9

80

11

Seth W. & Ruth F. Jamison

VA

106.8

80

12

Wall Bros. Dairy, Inc.

VA

106.7

73

13

Stephen Allen Zirkle

VA

106.6

43

14

Kraig W. Smith

VA

106.4

36

Melvin L. Ronk

VA

106.4

89

16

Bernard Koogler

VA

106.2

50

17

Brandon Fields

KY

106.0

79

18

Allen J. Layman

VA

105.9

63

Stephen M. Weaver

KY

105.9

39

20

John T. Faunce, Jr.

LA

105.8

154

21

Nichols & Longshore

SC

105.6

201

22

Southeast Research Station 

LA

105.5

95

23

Jesse Lynn Mann

NC

105.3

67

24

North Carolina State University

NC

105.2

65

25

Clemson University Dairy

SC

104.7

98
Rank
Herd Name
State
BAA
# Cows

1

Milk Source LLC

WI

114.9

38

2

Michael & Julie Duckett

WI

114.3

52

3

Michael & Chris McCullough

WI

113.8

57

4

Crisdhome Farm, Inc.

WI

113.5

83

5

Daniel Olson

WI

113.2

35

6

Ocean View Genetics

WI

113.1

27

7

Jeffrey A. & Kate Hendrickson

WI

113.0

110

8

Kurt & Sarah Loehr

WI

112.5

18

Troy D. Opsal

WI

112.5

57

10

Bonnie L. Van Dyk

WI

112.1

90

Gracin & Chesney Speich

WI

112.1

23

Zachary James Johnson

WI

112.1

14

13

Austen Schmidt

WI

112.0

81

Dorsland Farms

WI

112.0

26

15

Christopher J. Van Dyk

WI

111.9

38

16

Reggie & Krysty Kamps

WI

111.8

10

17

KnH Endres Farm LLC

WI

111.7

28

18

Adam T. Borchert

WI

111.6

54

Brandon J Flannery

WI

111.6

59

Gene Palmer Nehls

WI

111.6

138

Todd Adam Hoesly

WI

111.6

59

22

Dennis V. Christoph

WI

111.4

68

Nikole Elizabeth Steffenhagen

WI

111.4

11

24

Joseph A. Brantmeier

WI

111.3

89

25

Todd T. Stanek

WI

111.2

63
Rank
Herd Name
State
BAA
# Cows

1

Ryan Griffin

MN

114.7

12

2

Scott Culbertson & James McFarland

MN

112.8

32

3

Kamrie A Mauer & Bentley J Brasch

MN

112.3

11

4

Robert J. & Jeannette M. Sheehan

MN

112.2

63

5

Steven & Debra Heuer

MN

111.7

27

Trent Henkes

IA

111.7

56

7

John W. Donnay

MN

111.6

49

8

Andrew D. Stuewe

MN

111.4

74

Brian & Koral Harbaugh

IA

111.4

55

10

Douglas James Lyons

IA

111.1

50

Intrigue Holsteins

MN

111.1

39

12

Richard A. Schweer

SD

111.0

42

13

Dave Lemke

MN

110.8

25

14

Cody R. Chapman

IA

110.7

11

15

Howe Holsteins

MN

110.6

66

Larry D. Dykstra

IA

110.6

39

17

Thomas & Lisa Hurley

MN

110.5

14

18

Adam, Dana & Alex Johnson

MN

110.4

45

Loren & Luke Olson

MN

110.4

30

Russel Kurth

MN

110.4

10

21

Olmar Farms

MN

110.2

147

Roger Swart 

MN

110.2

45

23

Leroy C. Eggink

IA

110.1

47

24

Patty Jo & Ronald Strobel

MN

109.9

43

25

Matt Timmer

MN

109.8

127

Mohrview Farm, Inc.

NE

109.8

49
Rank
Herd Name
State
BAA
# Cows

1

Lin-Crest Farms

KS

111.9

12

2

Dwight J. & Anita J. Rokey

KS

110.3

117

3

Todd & Brad Groves

MO

109.1

150

4

Four Streams Dairy, Inc

KS

109.0

21

The College of The Ozarks

MO

109.0

45

6

Edward K. Wittorff

MO

108.9

10

7

Larry & Jodi Wright

MO

108.7

63

8

David Andrew Day

MO

108.6

16

Robthom Farm LLC

MO

108.6

79

10

John Koster

TX

108.0

249

11

Johnny L. Hanna

OK

107.4

24

12

Anthony L. Musser

MO

107.3

74

Robert John Seiler

KS

107.3

128

14

Toecky Farm

MO

107.1

108

15

Michelle & Loren H Eilenstine

MO

107.0

23

Nathaniel & Rose Graber

MO

107.0

35

17

Alfred J. Brandt 

MO

106.9

112

Elmer Martin

MO

106.9

48

19

Oklahoma State University

OK

106.5

47

20

Clifford M Oberholtzer

MO

106.4

77

21

Wilson Martin

MO

106.3

99

22

Stanley J. Haedge

TX

106.2

169

23

Lamar Oberholtzer

MO

106.1

71

University of Missouri

MO

106.1

118

25

James L. & Novalee Coats

MO

105.9

55
Rank
Herd Name
State
BAA
# Cows

1

Michael K & Jessica Oliver

WA

113.1

10

2

Pappys Farms, LLC

UT

111.6

58

3

Skyhart Farms

WA

111.4

34

4

D Miguel, R Teixeira & J Leonardo

CA

111.1

18

5

Matt Leak

UT

110.6

42

6

Utah State University

UT

110.4

55

7

William L. Stoltzfus

ID

109.5

81

8

Portmann Dairy Farm

WA

108.9

113

9

Eskdale Dairy

UT

108.6

314

Kyle G. Anderson

UT

108.6

33

11

Blue Ridge Dairy

CO

108.5

25

12

Cal Poly Corporation

CA

108.2

121

13

Mow-Ten-Vue Holsteins

MT

108.0

76

14

Rayme Mackinson

CA

107.5

16

15

Hath Dairy

CA

107.3

22

Jason Michael Sheehan

WA

107.3

16

17

Gibbons Bros. Dairy, Inc.

UT

107.1

19

Justin Tyler Weber

CO

107.1

13

19

Double W Dairy

CO

106.9

245

Moretti Dairy

OR

106.9

29

21

California State University, Fresno

CA

106.8

81

22

4Jess Syndicate

ID

106.2

15

23

Kylie Konyn

CA

106.0

10

Pacheco Dairy, Inc.

CA

106.0

385

25

Brown Dairy, Inc. 

UT

105.9

66

Knott-Run Holsteins

ID

105.9

103


Rank
Herd Name
State
BAA
# Cows

1

Delbert W. & Heather D. Yoder

OH

116.3

18

2

Matthew T. Mitchell

TN

116.0

10

3

Juniper Farm Inc 

ME

115.7

20

4

G. Alpheus Stoltzfus

PA

115.3

10

5

CLF, LLC

NJ

115.2

17

6

Milk Source LLC

WI

114.9

38

7

Triple-T Holsteins

OH

114.8

22

8

Ryan Griffin

MN

114.7

12

9

Jeffrey Wallace Sharts

NY

114.6

10

Prestige Genetics

IL

114.6

23

11

Kenneth & Charles McEvoy

NY

114.5

10

12

Eric A. Topp

OH

114.4

14

Retso Holsteins

NY

114.4

44

14

Bruce R. Gingerich

IN

114.1

15

Springhill

OH

114.1

19

16

Humdinger Holsteins

NY

113.9

45

Lookwell Farm

IN

113.9

27

18

Allen L. & Carolee McClure

NY

113.6

15

19

Richard Nisen

IN

113.4

36

20

Douglas S. & Jennifer K. Boop

PA

113.3

23

21

Daniel Olson

WI

113.2

35

Phillip W. Topp

OH

113.2

17

23

Michael K & Jessica Oliver

WA

113.1

10

Ocean View Genetics

WI

113.1

27

25

Randell D. Rummage, Jr.

TN

113.0

18
Rank
Herd Name
State
BAA
# Cows

1

Michael & Julie Duckett

WI

114.3

52

2

Michael & Chris McCullough

WI

113.8

57

3

Adam John Liddle

NY

113.4

60

4

Gordon Jr. & Gordon Cook III

MA

113.2

51

5

Pineland Farms, Inc.

ME

113.1

57

6

Carpsdale Farms Ltd.

VT

112.7

61

7

Troy D. Opsal

WI

112.5

57

8

Lloyd M & Denise M Pease

PA

112.3

54

9

James A. & Dennis L. London

PA

112.2

59

Robert J. & Jeannette M. Sheehan

MN

112.2

63

11

Adam J. & Lisa Ann Sonnen

PA

112.0

60

12

Dean W. & Rebecca Jackson

PA

111.9

74

13

Trent Henkes

IA

111.7

56

14

Adam T. Borchert 

WI

111.6

54

Brandon J Flannery

WI

111.6

59

David K. Stoltzfus

PA

111.6

56

Pappys Farms, LLC

UT

111.6

58

Todd Adam Hoesly

WI

111.6

59

19

Andrew D. Stuewe

MN

111.4

74

Brian & Koral Harbaugh

IA

111.4

55

Dennis V. Christoph

WI

111.4

68

22

Todd T. Stanek

WI

111.2

63

23

Douglas James Lyons

IA

111.1

50

24

Gildale Holsteins

WI

111.0

50

25

Glen S. Zimmerman

PA

110.9

73
Rank
Herd Name
State
BAA
# Cows

1

Conant Acres, Inc.

ME

115.5

89

2

Crisdhome Farm, Inc.

WI

113.5

83

3

Scarlet Summer Holsteins

PA

113.4

84

4

Elmvue Farm

NY

113.1

92

5

Jeffrey A. & Kate Hendrickson

WI

113.0

110

6

Ridgedale Farm

NY

112.2

114

7

Bonnie L. Van Dyk

WI

112.1

90

8

Austen Schmidt

WI

112.0

81

9

Maple-Downs Farms II

NY

111.5

83

10

Tyler James Etgen

OH

111.4

81

11

Joseph A. Brantmeier

WI

111.3

89

Paul B. Zimmerman, Jr

PA

111.3

91

13

Plainfield Farms LLC

OH

111.1

84

14

Kevin Beiler

NJ

111.0

86

15

Randell N & Meredith K Shores

PA

110.9

100

Robeth Holsteins, LLC

VT

110.9

111

17

Hildebrandt Family Farm LLC

WI

110.8

88

18

Thomas J. Kestell

WI

110.7

108

19

Dogwood Farm, L.P., LLP

VA

110.6

85

Timothy Baker

MI

110.6

97

21

Allan Lundberg

WI

110.4

92

Dale L. Zimmerman

PA

110.4

85

23

Dwight J. & Anita J. Rokey

KS

110.3

117

24

Travis Zuck

PA

110.2

117

Walk-Era Farms, Inc.

WI

110.2

96
Rank
Herd Name
State
BAA
# Cows

1

Gene Palmer Nehls

WI

111.6

138

2

Lantland Farms Ltd.

NY

110.4

154

3

Olmar Farms

MN

110.2

147

4

Trent & Kelsey Hendrickson

WI

110.0

223

5

Joleanna Holsteins LLC

NY

109.8

129

Matt Timmer

MN

109.8

127

7

Morrill Farm Dairy LLC

NH

109.6

121

8

Miley Holstein Farms Ltd.

OH

109.5

187

9

Al & Cathy Silverthorn

WI

109.3

121

10

Todd & Brad Groves

MO

109.1

150

11

Roedale Farm LLC

NY

109.0

123

12

Edward G. Jeanquart 

WI

108.8

120

13

Cal Poly Corporation

CA

108.2

121

14

Kiko Farms LLP

OH

108.1

130

Woodedge Farm LLC

PA

108.1

135

16

John Koster

TX

108.0

249

17

Straussdale Holsteins LLC

WI

107.7

123

18

Jesse L. Martin

PA

107.5

148

19

Maurice F. Kelsey

NY

107.4

152

20

Bucks Pride LLC

OH

107.3

231

Mc Garr Farms LLC

NY

107.3

208

Oneeda Farms, LLC

IN

107.3

156

Robert John Seiler

KS

107.3

128

Susan Mower & Dennis Treen

NY

107.3

120

25

Mellwood II LLC

WI

107.1

190

Steve & Sharon Patterson

WI

107.1

132

Wieber Dairy LLC

MI

107.1

121
Rank
Herd Name
State
BAA
# Cows

1

J. Steven Arbaugh

MD

109.5

340

Selz Farm, Inc. 

WI

109.5

329

3

Kamphuis Farms LLC

WI

109.4

264

4

Eskdale Dairy

UT

108.6

314

5

Royal Vista Holsteins

WI

108.1

338

6

Brigeen Farms, Inc.

ME

108.0

359

7

Kuehnert Dairy, Inc.

IN

107.9

259

Synergy Farm LLC

WI

107.9

475

9

Srnka Farms LLC

WI

107.7

341

Steven D. Harre

IL

107.7

333

11

Holtland Holsteins LLC

WI

107.1

273

12

Wargo Acres

WI

106.8

266

13

Bakake Acres, LLC

WI

106.3

319

14

Ladys Manor LLC

MD

106.2

371

15

Pacheco Dairy, Inc.

CA

106.0

385

16

Horse Creek Holsteins LLC

WI

105.9

252

Kellercrest Reg. Hol., Inc.

WI

105.9

279

Mystic Valley Dairy LLC

WI

105.9

401

19

Brey Cycle Farm LLC

WI

105.8

610

20

Nelson Farms

CA

105.7

403

Viaduct Holsteins LLC

WI

105.7

395

22

Bears Grass Dairy, Inc.

WI

105.2

300

Douglas Brander

WI

105.2

393

24

Maple Leaf Farm

MN

105.0

421

25

Peter & Shellie Kappelman

WI

104.8

389

Rank
Herd Name
State
BAA
# Cows

1

Utah State University

UT

110.4

55

2

The College of The Ozarks

MO

109.0

45

3

UVM-Cream

VT

108.3

45

4

Cal Poly Corporation

CA

108.2

121

5

University of Wisconsin-Platteville

WI

107.0

172

6

California State University, Fresno

CA

106.8

81

7

University of Connecticut

CT

106.7

45

8

Oklahoma State University 

OK

106.5

47

University of Maine

ME

106.5

26

10

University of Missouri 

MO

106.1

118

11

North Dakota State University

ND

105.8

94

12

Southeast Research Station

LA

105.5

95

13

North Carolina State University

NC

105.2

65

14

South Dakota State University

SD

104.8

65

15

Clemson University Dairy

SC

104.7

98